BEAUTIFUL WORLD
SEVEN SUMMITS
"Seven Summits" is a powerful companion and talisman.

It is a tribute to the majestic peaks that represent the highest elevations of every part of our planet. "Seven Summits" is also the name for the ultimate goal of every mountaineer, namely the conquest
of these seven peaks.

This motto represents the pursuit of personal growth, determination and overcoming limitations, resistance and challenges.
The bracelet is made of the gemstone magnesite, which not only enhances the beauty, but also embodies the spiritual meaning of these summit climbs.
The Seven Summits are among the highest mountains on earth and at the same time symbolize the challenges that life presents to us. Just like the peaks that touch the sky, magnesite evokes the sublime connection between earth and sky. Its gentle energy promotes mental clarity and inner peace, similar to the silence found at the highest heights of the mountains.
The combination of magnesite and the motto "Seven Summits" symbolizes the spiritual journey to peak performance and personal fulfillment. Magnesite supports inner peace and mental clarity, helping to overcome inner obstacles and promote mental strength.
Description of the gems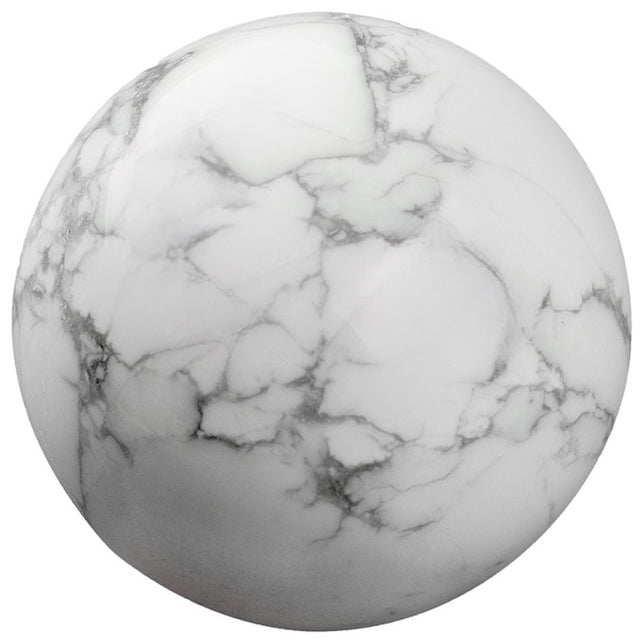 Magnesite
Magnesite is a gemstone that promotes inner peace and spiritual enlightenment. Its calming energy helps clear the mind and facilitates meditation. Magnesite creates a connection to inner wisdom and promotes self-reflection. This gemstone supports spiritual growth and the unfolding of consciousness by promoting harmony between body, mind and soul.