BEAUTIFUL WORLD
RAINFOREST
The "Rainforest" bracelet enchants with the fascinating beauty of moss agate. This gemstone is like a living tribute to the wonders of the rainforest.
Moss Agate symbolizes the lush green splendor of the rainforest. The colors of the forest are reflected in the different shades of green of this stone. It reminds us of the mysterious world of the rainforest,
which is bursting with diversity and life.
It itself is a place of abundance and one of the most important ecosystems on our planet. It represents growth, renewal and the inseparable connection of all living things. Moss Agate shares this symbolism and is therefore often viewed as a stone of prosperity and luck.
The bracelet allows its wearer to integrate the energy and vitality of the rainforest into everyday life. It provides a connection to the natural world and invites you to experience the healing presence of nature.

Moss Agate is said to promote calm and serenity, reduce stress and open your heart to the beauty of the wonders of the world Open up nature.
By wearing the "Rainforest" bracelet you can remember how important it is to protect and preserve nature. It is a tribute to the majestic beauty of this part of the world and an expression of connection with our natural surroundings.
Description of the gems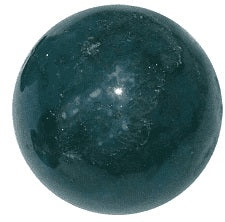 Moss Agate
Moss Agate can strengthen well-being and awaken the mind, as it encourages new ideas and makes one's own life more conscious. With its help, a boring lifestyle can be changed, and old behavioral patterns can be reversed. It stands for inspiration, new ideas and creativity. Thus, it promotes awareness and communication, well-being, clarity, new ideas, awareness of life and hope.