BEAUTIFUL WORLD
SUNSHINE
The "Sunshine" bracelet embodies the wonderful energy and beauty of sunshine.
The bracelet consists of the gemstones Aura Angel and Calcite and combines the radiant nature of the sun with the special properties of these gemstones.
The sun is the source of life and brings light and warmth into our world. It symbolizes hope, joy and vitality. Just like the sun that brightens the day, "Sunshine" brings light into our lives and awakens our soul.
Aura Angel is a rock crystal that has been lavishly coated with silver and platinum and stands for purity, clarity and spirituality. It shimmers in a delicate and warm color that is reminiscent of
the brilliant sunlight.

Calcite is known for its cleansing and energizing properties. It increases our joy of life and
gives us optimism and positive energy, similar to the beneficial effects of sunshine.
"Sunshine" encourages us to look at life with a positive attitude and see the beauty in the simplest things. This bracelet is a reminder that the sun always rises, even on dark days, and that the power of the sun rests in our hearts.
Wear "Sunshine" to be inspired by the sun's radiant energy, brighten your mood and put a smile on your face. May it remind you that in each of us there is a ray of sunshine that brightens and warms the world.
Enjoy the vibrant beauty of sunshine that "Sunshine" brings into your life and let yourself be enchanted by
this magical combination of gemstones and light.
Description of the gems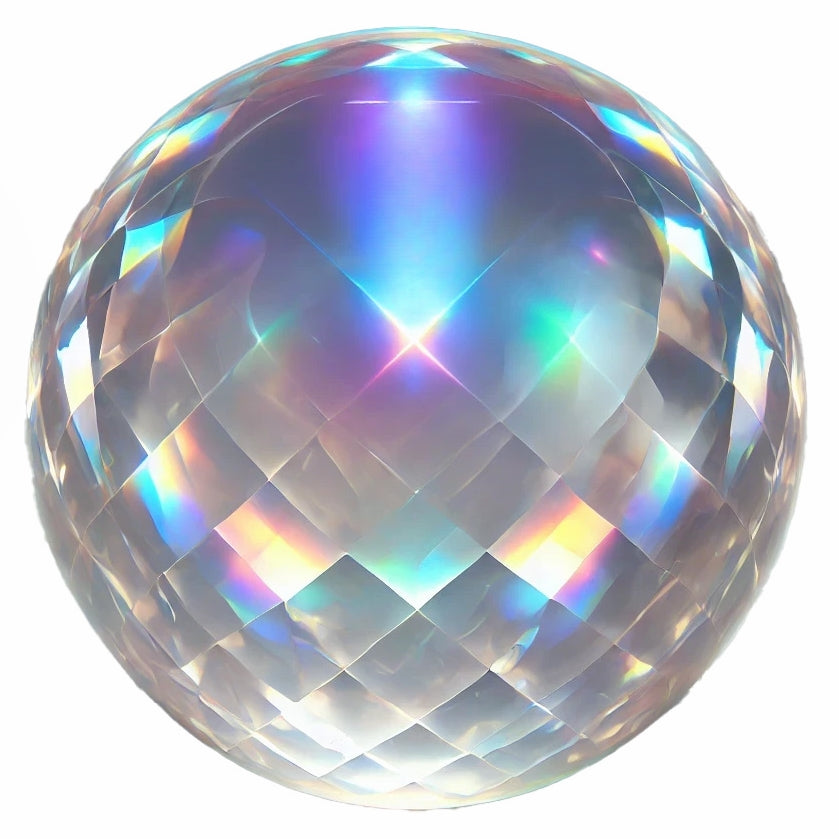 Angel Aura Rock Crystal
Due to its purity and clarity, rock crystal conveys a clear perception, neutrality, a 'good nose' for the right time and an eye for the essentials. It focuses the thoughts on the set goal and can revive skills that were believed lost. It helps to overcome self-imposed mental limits. The rock crystal brings us clarity, order and harmony and gives us vitality and inner peace. It supports us in reflection, self-knowledge, wisdom and self-confidence. It fills us with positive energy, joy and happiness and gives us inner peace, mental clarity and serenity. 'Aura Angel' gemstones are very pure and clear rock crystals that are vaporized with platinum and silver. This refinement creates a subtle shimmer of color, which means that this gemstone shimmers in all the colors of the rainbow and is reminiscent of shimmering ice.
Calcite
Calcite strengthens secure feeling, self-esteem, joie de vivre and stands for diversity and open-mindedness, promotes communication, exchange, community and a confident attitude in life. It helps out of resignation, promotes steadfastness in arguments and also to overcome inhibitions and doubts and thus increase the chances of success. That should both promote mental and physical development.