BEAUTIFUL WORLD
THE SEVEN SEAS
The bracelet "7 Seas" combines the mystery and splendor of the oceans with the unique energies of the gemstones Turquenite, Lapis Lazuli and Blue Quartz.

The seven seas, from the vastness of the Pacific to the icy waters of the Arctic, represent the infinite diversity of our planet. They are a symbol of the beauty and mystery of nature.
Just as the oceans are deep and mysterious, so are the gemstones in this bracelet.

Turquenite, a stone of refreshing clarity, represents the infinite depths of the sea. Its energy evokes the vastness and calm of the ocean, calming the soul. A stone of wisdom and self-expression, Lapis Lazuli symbolizes the depth and mystery of the seas. It promotes intuition and helps to discover the treasures within us. Blue Quartz, with its gentle, calming energy, embodies the healing power of water and the wonders of the sea.
Together, these gemstones form a bracelet that reflects the beauty of the world's oceans in all its facets. Wear it as a reminder of the tireless power of the oceans, the wisdom and treasures that lie hidden beneath. May it remind you that you are a part of this wonderful world and that you carry the beauty and mystery of life within you.

Description of the gems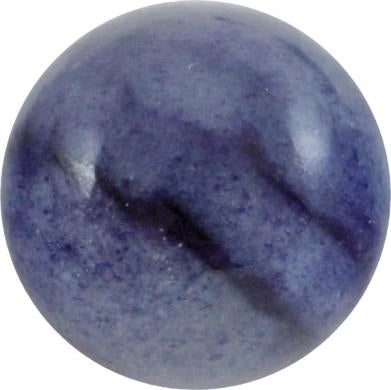 Blue Quartz
Blue Quartz is a gemstone of calm and clarity. Its gentle, calming energy promotes inner harmony and spiritual growth. It opens the mind to meditation and intuitive insights, releasing emotional blockages. Blue Quartz supports communication and creates a connection between the heart and throat chakra. This gemstone promotes peace and calm, boosts self-confidence and helps release negative thoughts.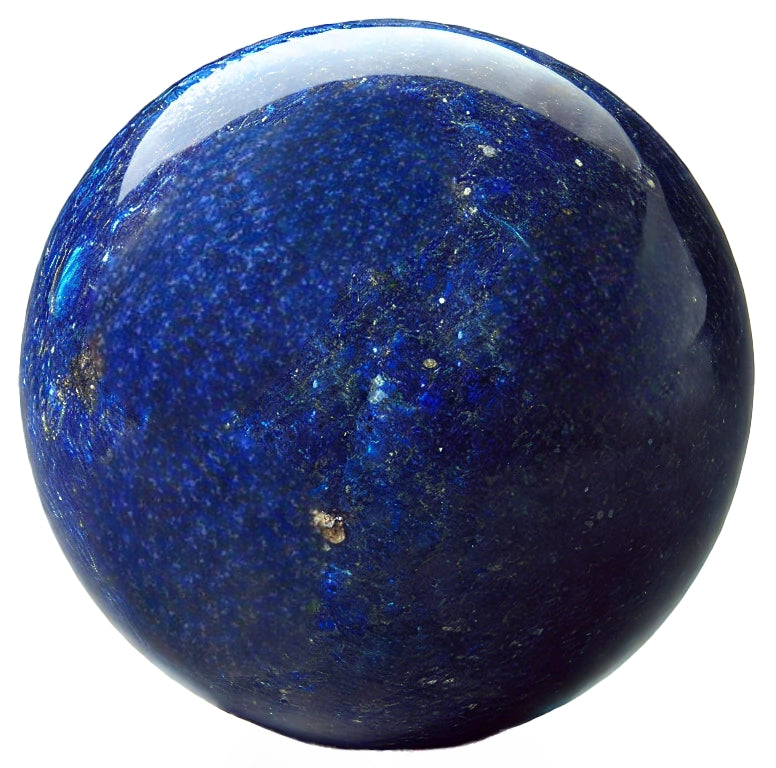 Lapis Lazuli
Lapis lazuli strengthens authenticity. The energy of the stone is often felt to be liberating. Restrictive patterns and behaviors can be dissolved. It strengthens self-confidence, helps facing the truth, but also openly expressing own opinions and thus masters conflicts. It promotes sincerity, dignity and sociability and is therefore also considered a stone of friendship.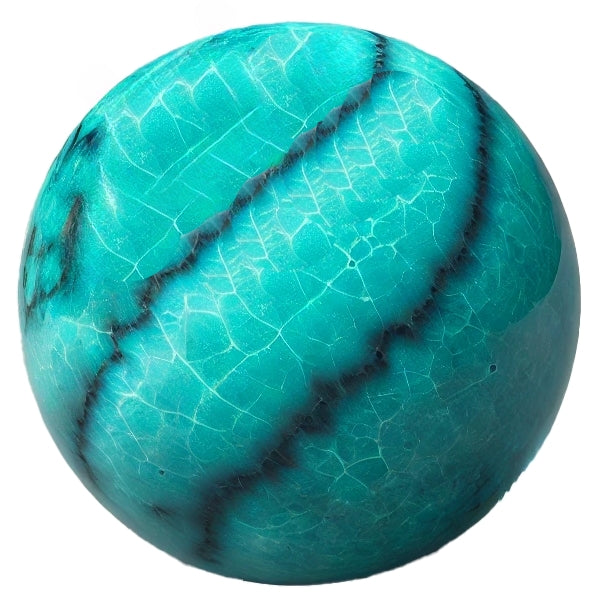 Turquenite
Due to limited availability of genuine turquoise, we use turquenite instead due to its properties made from colored magnesite. Magnesite is used for calming, relaxation and reduces nervousness and anxiety. It is said to alleviate the consequences of stress that cause illness, support mental resilience and convey serenity and relaxation. It helps to accept yourself as you are.